2004 Modified Subaru WRX STi, Asking $17,500 obo
Purchased the car in June 2006. I?m the 2nd owner. The car has been garage kept for the last several years and has mostly been driven on the weekends. I have title in hand. Car runs perfectly. The only issue is cruise control does not work. Has two custom tuned maps loaded to the Cobb Accessport. One is a 93 octane tune and the other is an E85 tune. It is currently running the E85 map. This car and block have room to grow. The tuner recommended ID 1300s, higher flow fuel pump, and a stronger clutch to realize the block and EFR turbos full potential.
I can provide a video of it running upon request. I have receipts for the major purchase and work. Have maintenance records dating back to 2009 in spreadsheet with dates and cost associated. All maintenance was performed by me with the exception of alignments. Major work (engine,turbo) was performed by Casey @ Boxer Motorsports, Melbourne, Florida.
There may be minor things with the car that I have missed. Ask any questions and I will answer as best I can. Send an offer if you are interested.
Mileages:
Body/transmission: 142k (approximate miles)
Engine: 4,724 mi (since rebuild)
BorgWarner EFR 7163: 12,500 mi
Clutch: 14,759 mi
New battery 6/2018
Mods:
Engine:
Built short block rebuilt heads:
Stage 2 block/w low mileage used case halves machined back to spec. Manley 99.75mm pistons, Eagle H Beam rods, new Nitrated crank, king bearings, GATES racing timing belt with associated parts, Killer B oil pickup/baffle, and full OEM engine rebuild gasket kit. (Heads resurfaced and rebuilt) 8.5:1 Compression - Block built to handle 25psi​
BorgWarner EFR 7163 turbo /w TurboSmart Dual Port IWG(installed by Boxer Motorsports)
Perrin Equal Length Header
Full Race catted down pipe
Maddad Whisper 3? exhaust
Process West TMIC
APS CAI 65mm/K&N filter
Perrin 3" turbo inlet
Cobb Afta MAF
Four Port EBCS (via FullRace)
AEM Wideband
Cobb Accessport Tuning (93 oct 25psi and E85 21psi Maps)
Fluidampr crank pulley
Koyorad Performance Radiator
NGK 1 step colder sparks
ID1000 top feed (conversion /w Boomba rails and Aeromotive FPR (13129) /w lines)
Omni 4 bar MAP sensor
DW 300LPH fuel pump
Transmission:
Stock internals
Perrin Short shift kit
Kartboy shifter bushings
Torque Solutions Pitch Stop
Subaru Group N Transmission Mount
Cobb Shift knob
ACT HDSS10 Organic Street Clutch rated at 565 ft/tq
Suspension & Brakes:
Fortune Auto 500 Gen 5 coil-overs /w Swift 7k front & 6k Rear springs
Tein EDFC /w Motors (custom installed, by me)
Whiteline bushings all around (all bushings replaced)
Whiteline Swaybar 27mm front / 22mm Rear
Whiteline Anti-Lift Kit
Whiteline Roll Center Kit
Whiteline Steering Rack Bushings
Perrin rear Sway bar end links
Rea strut tower braces
Upgraded SPT Lateral Links
DBA one-piece slotted rotors
Russell Stainless Steel Brake Lines
Stop Tech Ceramic Brake pads
Exterior:
6000k HID Bulbs
Hella LED DRLs
Motegi Tracklite 2/w Bridgestone RE11 235 40r17
All LED Lighting (high beam, turn signals, brake, reverse, etc.)
Wingless
Interior:
Cobb Accessport v3
LED Lighting (MAP lights, dome light)
AEM Wideband Gauge (glove box mounted)
2005 center console and front driver and passenger door card swap
Pioneer 7" Double din touch screen
Polk 6.5 MM Components Front
Polk 5.25 MM Components Rear
JL Audio HD600 4 channel
Custom MDF trunk floor
Kinetik Mini Battery (in the trunk)
Boss 8 Farad Capacitor
Llumar Air Blue Ceramic UV
​
Engine build and turbo install:
Casey D.@ Boxer Motorsports, Melbourne, Florida
Tuned by: Mikey B.
Power numbers & dyno sheet
here
I do not have power numbers for the E85 tune.
_______________________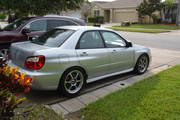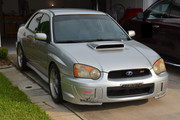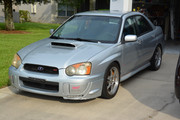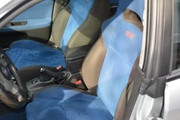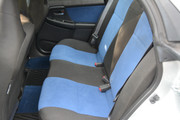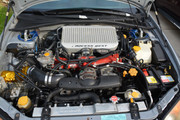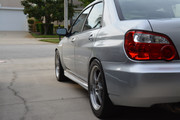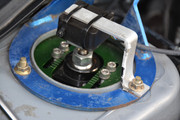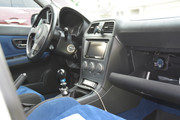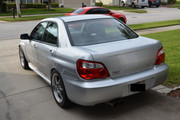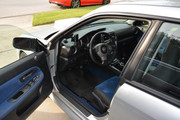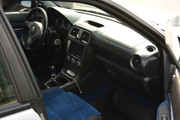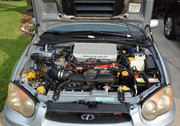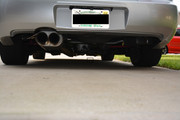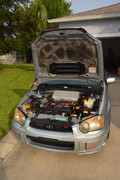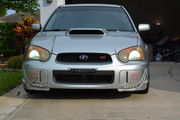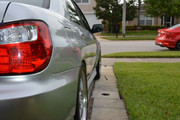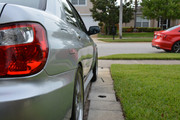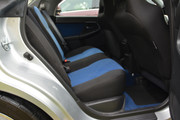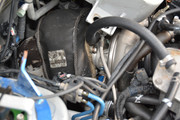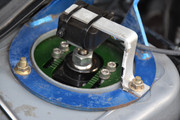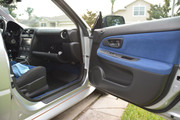 Sent from my iPhone using Tapatalk